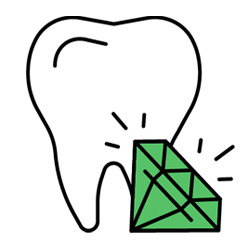 Maintaining good dental health
Wash Common is a family dentist and when it comes to looking after your teeth, we strongly believe in prevention methods. Routine check-ups are an important part of maintaining good dental health and can also help to avoid more serious and costly problems from occurring in the future. 
If you would like to book an appointment with a dentist or hygienist, please feel free to call us on 01635-45876 and a friendly member of our reception team will be more than happy to help.