Some people are particularly nervous when they visit the dentist. This may put them off visiting altogether or when they need major work carried out, it can feel like a very frightening experience.
Here at Wash Common, we understand that many patients experience genuine anxiety when visiting the dentist and we have therefore developed a number of techniques to help.  If you would like more information about dental sedation, please feel free to call us on 01635-45876.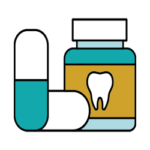 "I have been a patient at Wash Common Dental Practice for over 20 years and am not going to change. I used to be dental phobic but am now completely relaxed, Dr Singh ensures that after the initial injection there is no pain, if I have anything major done he will call and check on me."